Goodsense Towing Tractor advantages:
With 39000kg traction ability, the TD30 towing tractor was designed to tract baggage. The ground support equipment of tractor is the ideal design for most baggage delivery in the airport.
Product highlight:
Hydraulic steering system, with shock absorption device, easy and flexible operation;
Towering couplers both in front and rear which can be adjusted by the control leveler in the cab.
Perfect embodiment in the tractor.
Comfort cabin , excellent operator visibility and visual imaging system.
General

Model

TD30

Power Type

Diesel

Rated Traction

kg

39000

Service Weight

kg

4500

Overall Length

mm

3200

Overall Width

mm

1440

Height

mm

1450

Wheelbase

mm

1600

Turning Radius

mm

3000

Travel Speed (No Load)

km/h

25

Wheel Thread (F/R)

mm

1200/1190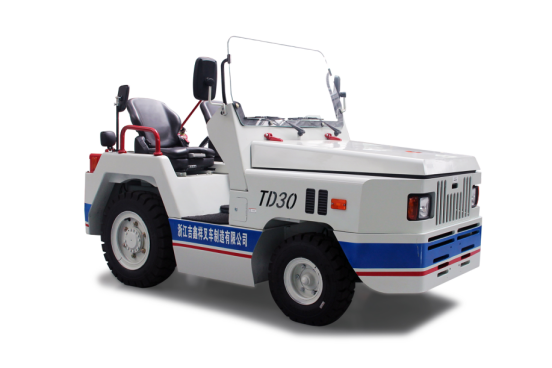 Application Area:
1.Warehouse
2.Port
3.Factory
4.Distribution Center
5.Logistics
6.Airport
If you have any other questions,please contact us directly.Our forklift are all with high quality,and you can choose any other engine to equip.It can be produced according to your idea.And we invite you to visit our factory.