Goodsense forklift new generation diesel counter balance forklift advantages:
1.Special designed for 16-20T forklift.. Heavy-duty car main reduction, wheel speed reduction; Fully enclosed and maintenance-free wet brake. Spring storage parking brake system, smooth and reliable brake, good performance.
2.High-strength structural parts: Using high-strength sheet and box design frame structure, more durable; Especially suitable for paper industry, container transport and other high strength, rugged and long operating conditions
3.The rear tilt scissors hood design, more convenient maintenance .
4.Whole floating form design, and the frame four-point rubber shock absorber connection; Head guard tilting structure, easy access for internal maintenance; The steering column and steering wheel shape is small and flexible. Large leg space for drivers. Cabin for optional.
General

Model

FD140

FD160

Power Type

Diesel

Diesel

Load Capacity

kg

14000

16000

Load centre

mm

900

900

Tyre

Tyre

Pneumatic Tyre

Pneumatic Tyre

Front Tyre

12.00-24-20PR

12.00-24-20PR

Rear Tyre

12.00-20-18PR

12.00-20-18PR

Overall Dimension

Lift Height

mm

4000

4000

Fork Size

L×W×T

mm

1820×200×100

1820×200×100

Mast Tilt Angle

F/R

.

6/12

6/12

Mast Lowered Height

mm

3660

3660

Mast Extended Height(with backrest)

mm

5655

5655

Length to face of fork(Without fork)

mm

5330

5330

Overall Width

mm

2600

2600

Overhead Guard Height

mm

2985

2985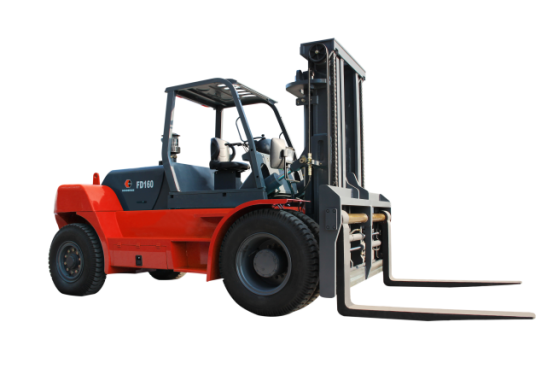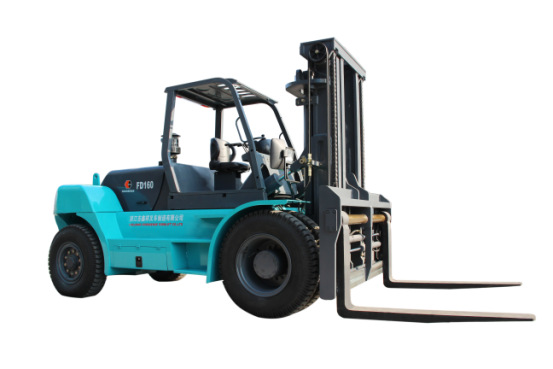 Application Area:
1.Warehouse
2.Port
3.Factory
4.Distribution Center
5.Logistics
If you have any other questions,please contact us directly.Our forklift are all with high quality,and you can choose any other engine to equip.It can be produced according to your idea.And we invite you to visit our factory.